My name is Tim Davis. I live in Houston, Texas U.S.A. I am 44 years old. I have been married for 23 years to Debbie. We have two sons; Timothy and Jarith. We also now have one daughter in law;  Alicia. Jarith graduated from high school and still needs to get a job. Timothy is in the US Army and stationed in Georgia. He and Alicia live there with their menagerie of pets...Mario and Peach... Welsh Corgi's

I work for the Kroger company. That means that I don't know what it is to be off on a holiday. I have done just about everything in a store to date. I became a Co-Manager in January of last year. Long hours and something crazy going on every day but it's a means to moving up the ladder.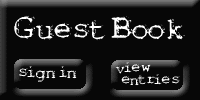 My spare time is spent doing things on the computer and working on my water lilies. I have bought two higher end digital cameras in the last year. I have the Canon digital Rebel and the Canon 20D.

I am now eyeing the upcoming Canon 5D Mark II. That is about three months salary down the tubes. This has given Debs and I the opportunity to go on little side trips to take pics. Now she can take pics with me instead of sitting around waiting on me to get finished. We recently went to Hawaii for our anniversary and took over 600 pictures.

Between growing and selling waterlilies, I also run
The International Waterlily Collection
for my good friend, Ken Landon. I spend a lot of free time taking photos and posting them. It is a site that has gotten a lot of exposure, especially in Univeristy and Academic areas.
At LilyFest in San Angelo in October, I had Ken give Debbie the plaque that signified a lily that I created and named for her, it is called the
Debbie Ann
.
Mario and Peach... Welsh Corgi's

TJ and Alicia here for Christmas

Here is a flash file telling our story of Hurricane IKE.

We are still not fixed yet. We were without power for three weeks. We lost all of our big Koi. ABout $6000 in replacement value.

Even after we got power, we were without cable and internet for another 2 weeks after that so we were unable to contact the outside world to a large degree.

Debbie and I went to Longwood Gardens in Pennsylvania last year. We went to see the waterlilies and the place but also to continue with the contacts I made with Tim Jennings and Ed Sommers of Longwood. Really great guys who are extremely knowlwdgeable and put on one of the finest displays in the world. It also offered me the opportunity to meet with Patrick Nutt. The foremost authority on Victoria's in the world.

Here is a link to a page that was thrown up rather quickly of about 55 pictures taken at Longwood Gardens.

It is an incredible place that words can't describe.

Hopefully pictures give you a hint of what the place has to offer.

It is a 2.3 Mb flash file so give it a minute to load.

If you are on dial up then just open in another page so you can continue to surf while the page loads.

Debbie and I got to attend a 25th Reunion for my graduating class last year.

Go here for 29 pics taken at the reunion.

It is a 3.7 Mb flash file so give it a sec to load.